Product Detail
Product Tags
The COVID-19 antigen saliva rapid test kit independently developed and produced by IMMUNOBIO for personal and family self-test is an immunochromatographic product for rapid detection of covid-19 antigens that may be contained in saliva. The test has the following main features:
Convenient sampling (non-invasive sample collection, convenient for individuals and families to independently detect the new coronavirus)
Fast detection (results can be obtained in 10 minutes)
Simple operation (no equipment required, results are readable by the naked eye)
The results are accurate (specificity 99.75%, sensitivity 94.12%, passed the German Bfarm (Bundesinstitut für Arzneimittel und Medizinprodukte) marketing authorization and performance verification)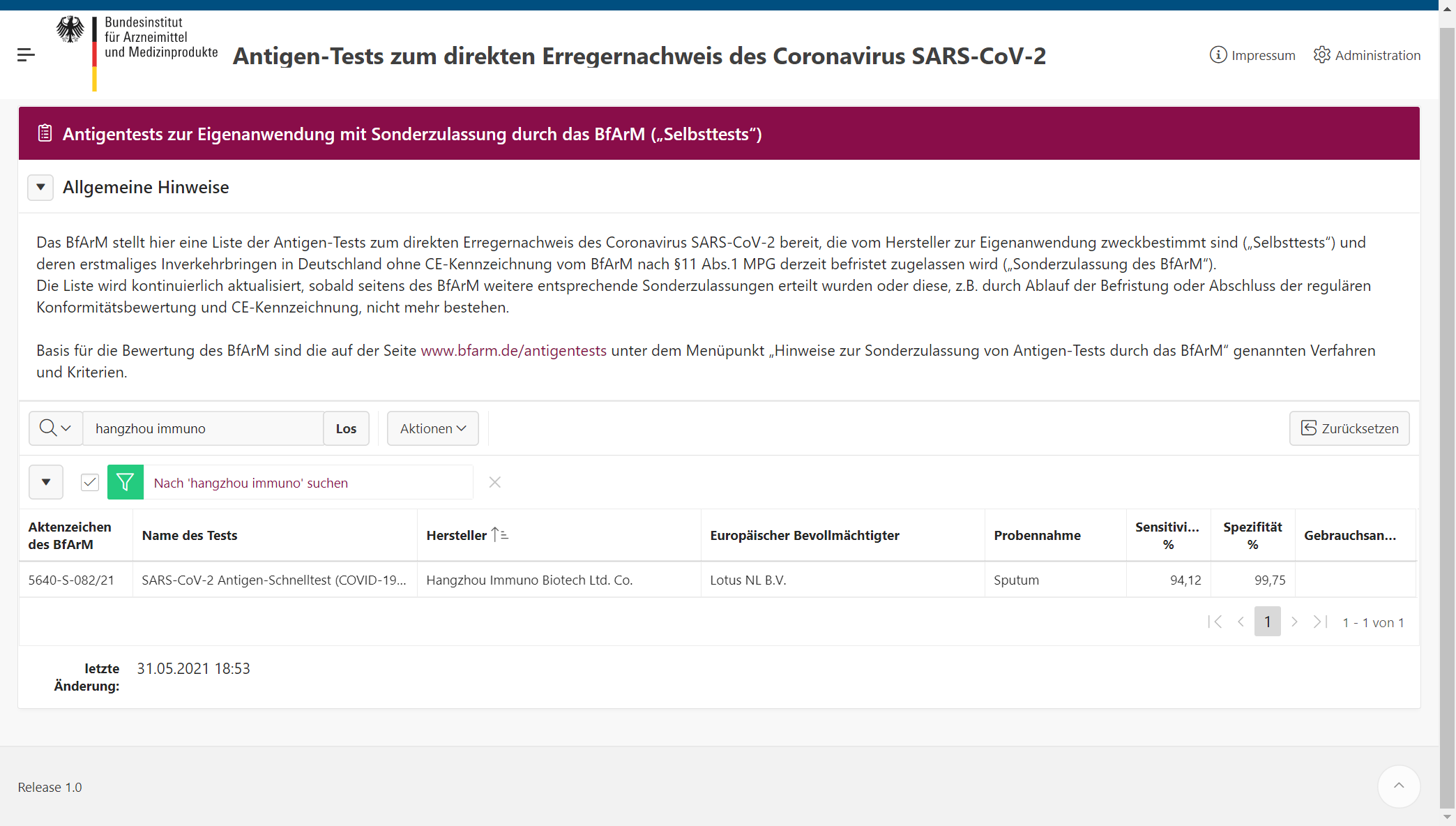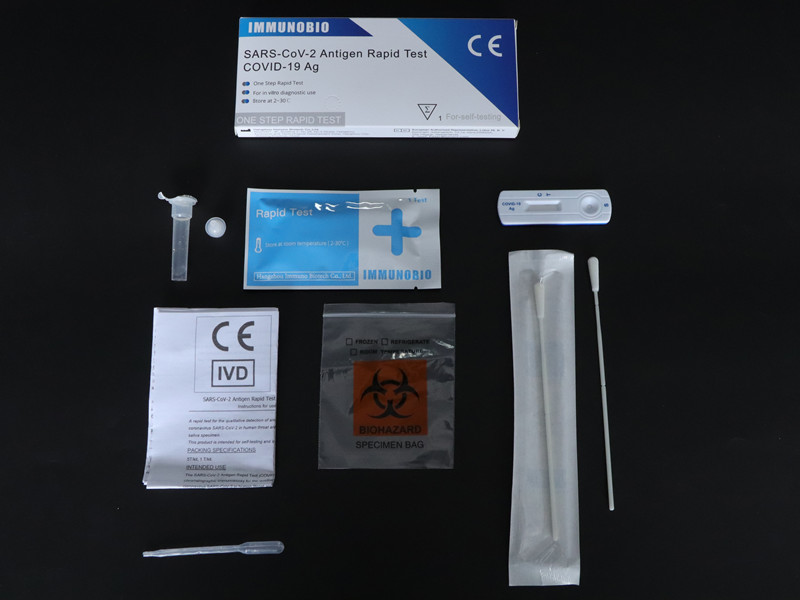 SPECIMEN COLLECTION
1.Put the specimen collection tube on the rack(marked positionon the package)
2. Break oof the extraction buffer tube
3. Drop all the extraction buffer  into the specimen collection tube
4.Take the sepcimen  bag and open it. cough several tims and clear your throat deeply. Spit sputum (about 2ml) into the specimen bag. Romove the dropper and use it to collect samples.
5. Place 5 drops (approx 200ul) of the saliva into the sample collection tube. Cover the sample collection tube, and put the rack.
TEST PROCEDURE

Place the test device on a clean and horizontal surface. Reverse the specimen collection tube, extrude 3 drops of the prepared specimen into the specimen well (S) of the test cassette and start the timer.
INTERPRETATION OF RESULTS
- Positive (+): Two coloured lines appear. One coloured line should always appear in the control line region (C) and another line should be in the T line region.
*NOTE: The intensity of the colour in the test line regions may vary depending on the concentration of SARS-CoV-2 present in the specimen. Therefore, any shade of colour in the test line region should be considered positiveand recorded as such.
- Negative (-): One coloured line appears in the control line region (C). No line appears in the T line region.
- Invalid: Control line fails to appear. Insufficient specimen volume or incorrect proce dural techniques are the most likely reasons for control line failure. Review the procedure and repeat the test with a new test.
If the problem persists, discontinue using the test kit immediately and contact your local distributor.
---
Previous:
IMMUNOBIO COVID 19 test kit
---
Write your message here and send it to us