Covid vaccine test Neutralizing Antibody Rapid Test Kit
Product Detail
Product Tags
Covid vaccine test Neutralizing Antibody Rapid Test Kit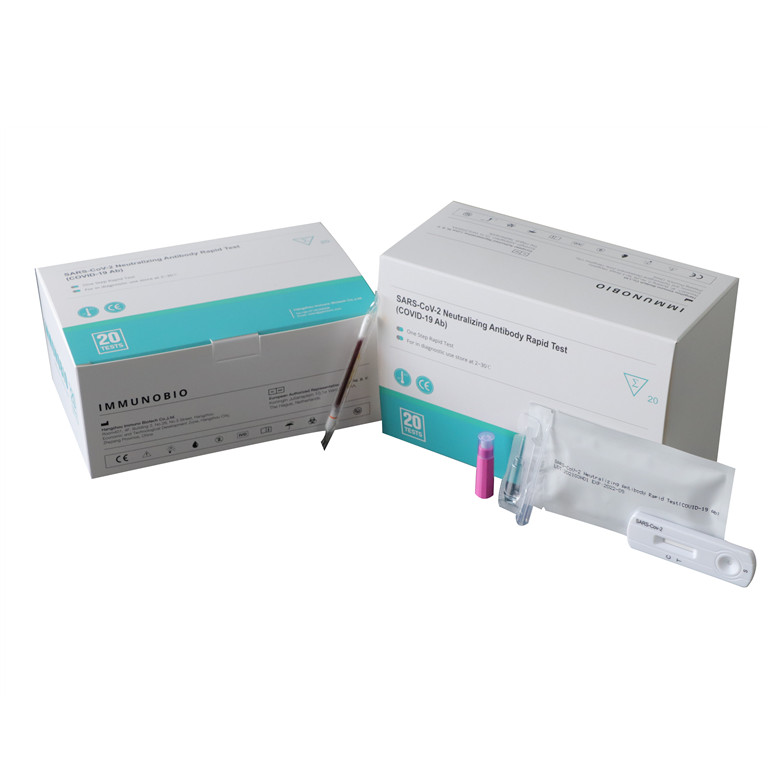 What are Neutralizing Antibodies
Not all the antibodies are neutralizing. Non-neutralizing antibodies, or binding antibodies, are able to bind to viral antigens but do not block viral infection. Binding antibodies can flag the viral antigen to trigger immune responses but the presence of binding antibodies does not reflect the level of immunity. Neutralizing antibodies (NAbs) are antibodies that not only bind to viral antigens, but also block viral infection. The presence of NAb can be used to evaluate immunity status after infection or vaccination.
Neutralizing Antibody Rapid Test Intended Use
The 2019 novel coronavirus (SARS-CoV-2) has several structural proteins, including spike (S), envelope (E), membrane (M), and nucleocapsid (N). The S-protein contains a receptor binding domain (RBD), which can recognize the cell surface receptor, angiotensin-converting enzyme-2 (ACE2). In a recent study, neutralizing antibody (NAb) can block the interaction between the receptor-binding domain (RBD) of the novel coronavirus spike protein with the ACE2 cell surface receptor. The level of NAb, therefore, can be used to analyze a patient's immunity against future SARS-CoV-2 infection. This COVID-19 neutralizing antibody lateral flow assay rapidly detects any antibodies that can neutralize the RBD-ACE2 interaction.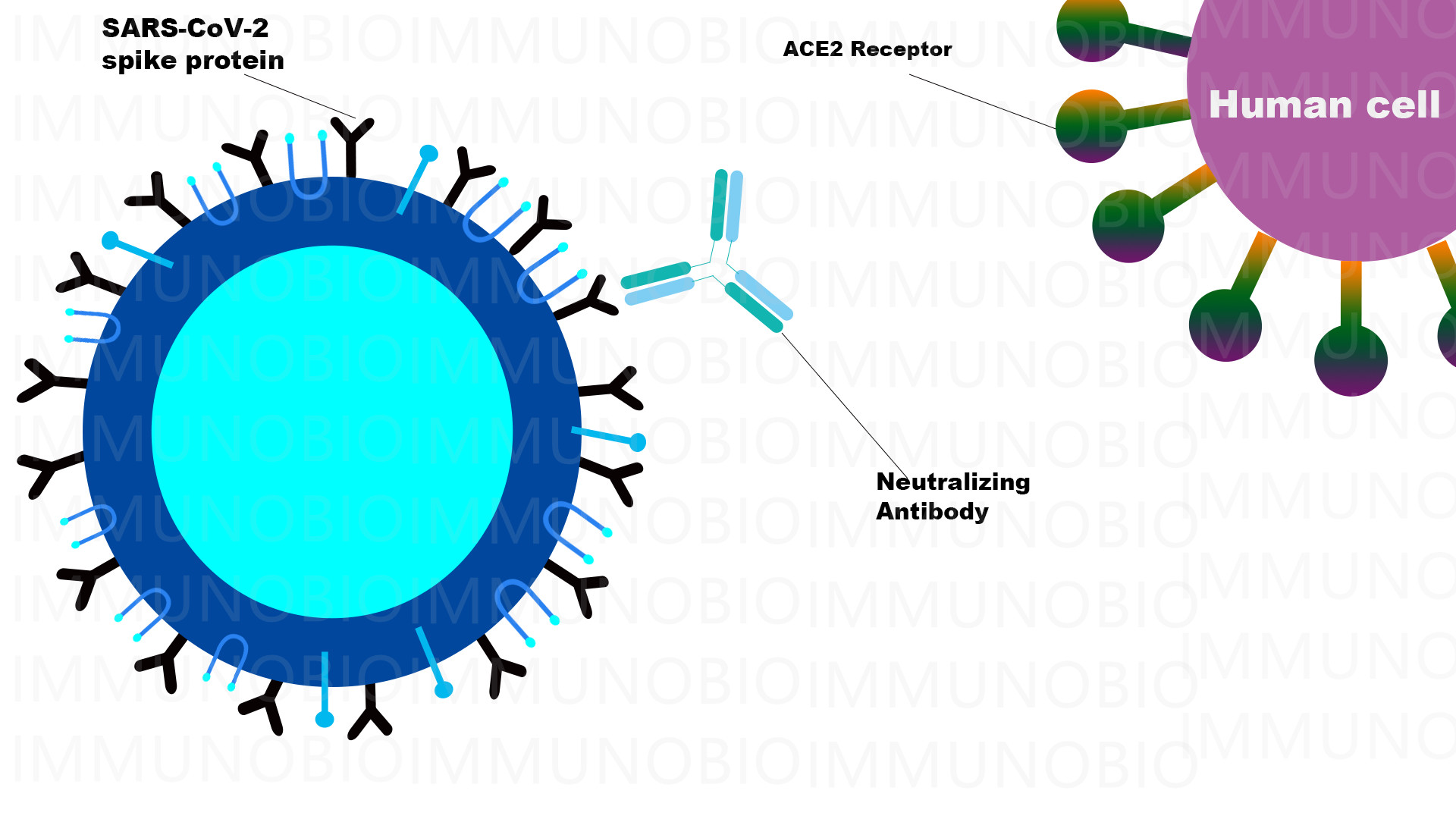 Features
A. Blood test, finger whole blood is feasible.
B. Cut-off value is 50ng/mL
Simple operation, no additional materials are required to run the analysis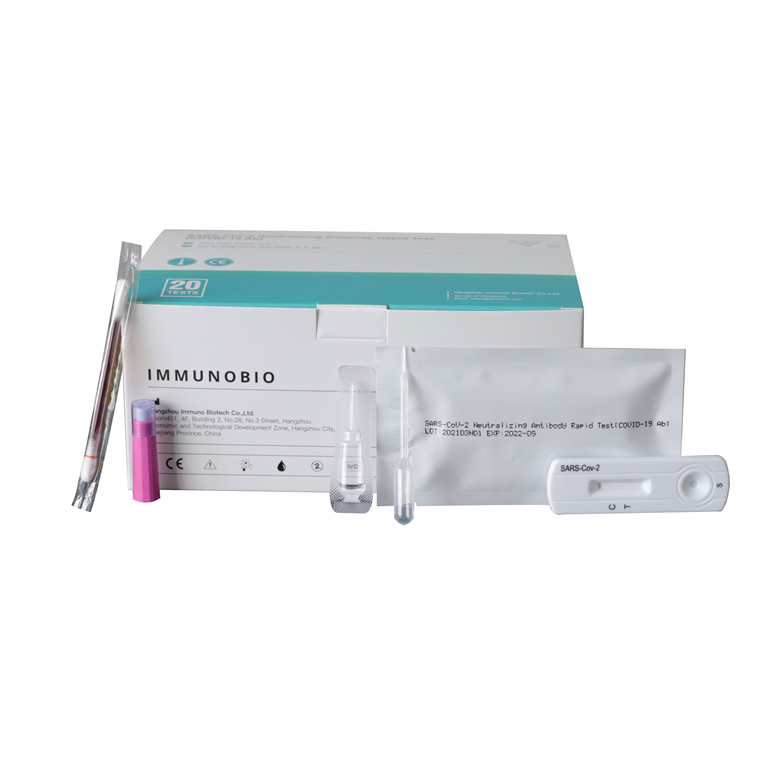 Authorized certifications
CE/ISO13485
White List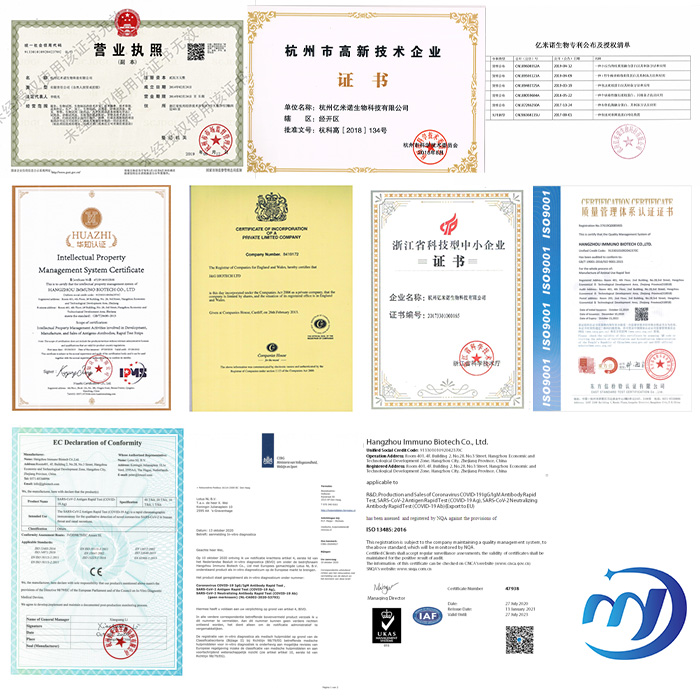 Specimen collection and preparation

Test Procedure

Interpretation of Results

The color intensity of the test line region (T) was inversely proportional to the concentration of anti-SARS-COV-2 neutralizing antibodies in the sample. The lower the color intensity of T line, the higher the concentration of neutralizing antibody in the sample .
It is necessary to compare the color intensity of the test line area (T) with the standard color card as shown in the instruction manual (Figure 5) and then determine the test results.
1. Neutralizing antibody is positive
T line color intensity reached G8 and below standard, indicating the presence of neutralizing antibody in the sample to be tested. When T line does not develop color, it indicates that there is a strong level of neutralizing antibody in the tested sample.
2. Negative neutralization antibody
The color intensity of T line is above G9, indicating that there is no neutralizing antibody.
Our service
The ex-factory price is reasonable and competitive
OEM/ODM service is not only packaging and brand customization, we have our own laboratory and R&D team, which can develop and customize proprietary products for customers
Timely and fast feedback to serve customers anytime and anywhere.
Provide professional training and high-quality samples to help customers open up the market
Flexible trading methods to meet customer and business need
---
---
Write your message here and send it to us