Immunobio SARS-COV-2 Antigen Rapid Test Kit successfully registered as SELF-TESTS in Germany. The registration test results show that our products have excellent performance and are highly recognized by customers.
The BfArM provides a list of the antigen tests for the direct detection of pathogens of the coronavirus SARS-CoV-2, which are intended by the manufacturer for self-use.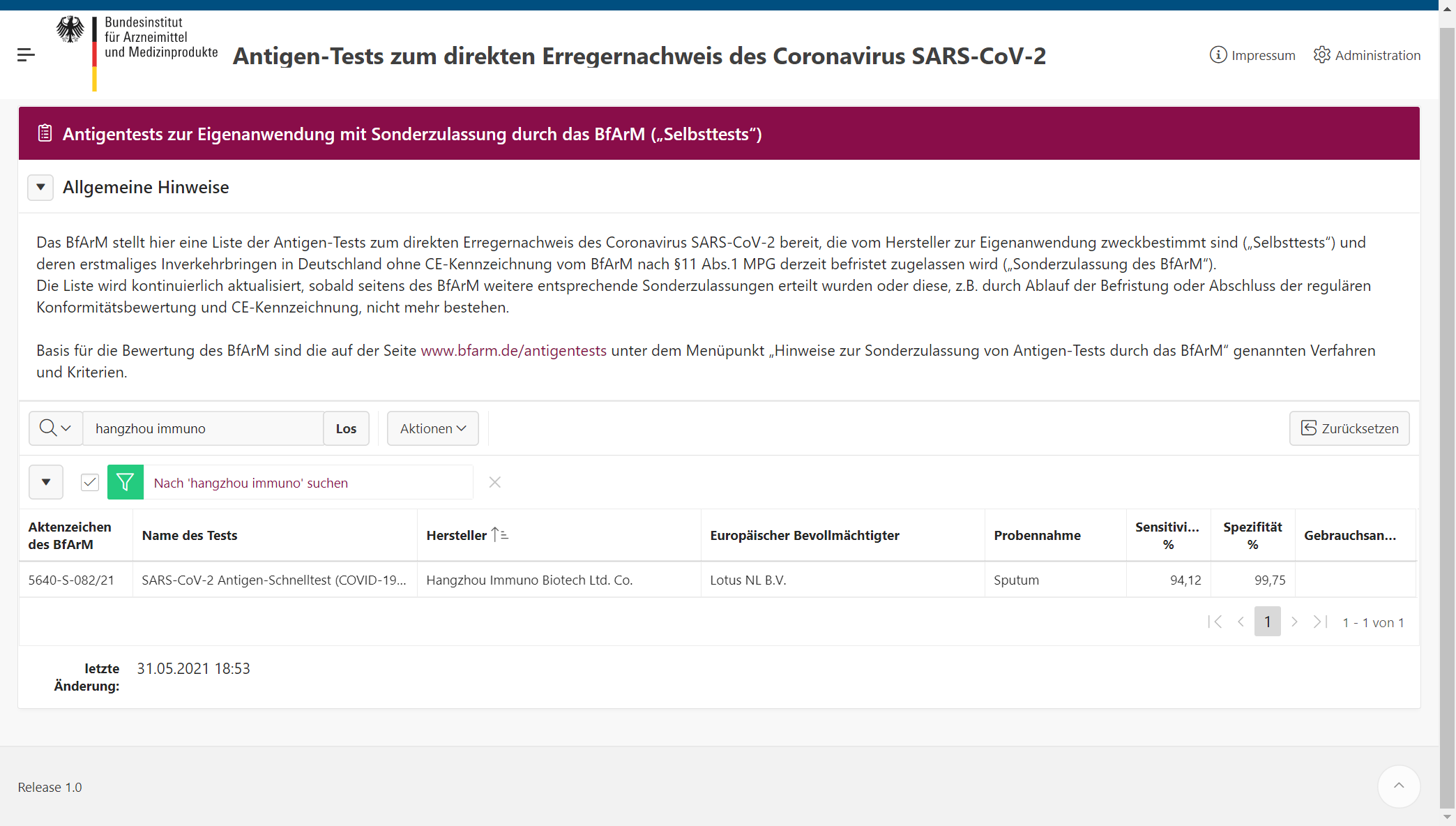 The registration results show that the sensitivity and specificity of our antigen detection reagent are very good. The sample detection sensitivity is 94.12%, and the specificity is 99.75%.Up to now, our SARS-COV-2 Antigen Rapid Test have ISO13485 and CE certificate, not only successfully registered with Bfarm, but also got the PEI evaluation.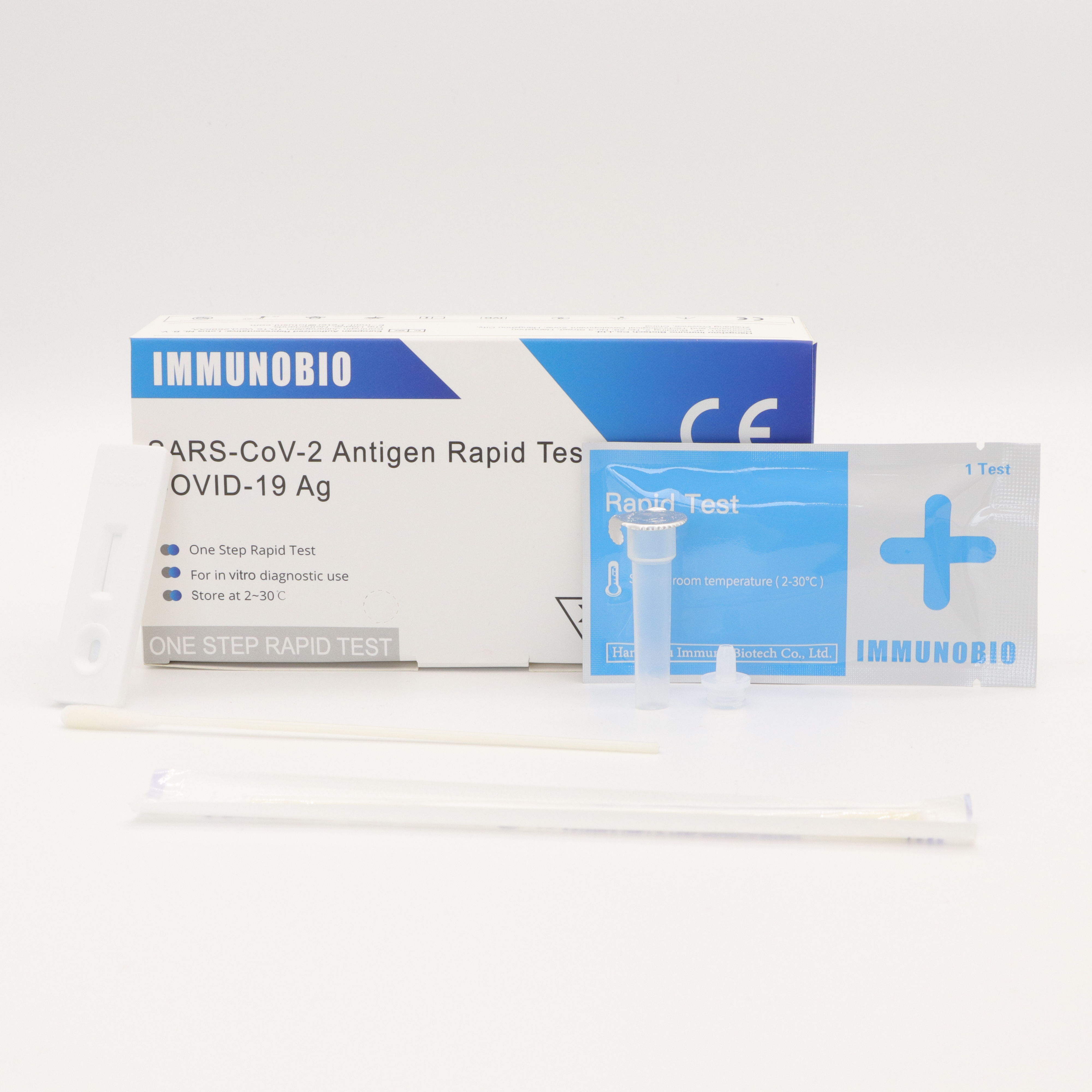 Q&A
What is Coronavirus self-test?
A self-test is a test that you can carry out yourself at home, to reassure yourself that you are not infected before going to school or work. Self-tests are not a substitute for testing by the GGD if you have symptoms. And they cannot be used as a pre-admission test for an event.
Availability of self-tests
A self-test is a rapid antigen test that you can carry out yourself at home. Manufacturers of rapid antigen tests must have a temporary exemption to market their product as a self-test. 
Self-tests can boost safety
Self-tests are an extra way to help stop coronavirus spreading. They are rapid tests, so can detect infections faster. This can provide extra reassurance if you come into contact with others, for instance at school or if you work in a job that you cannot do from home.
---
Post time: Jun-01-2021