PEI/Bfarm listed COVID 19 Self Test Antigen Test Kit
Product Detail
Product Tags
PEI/Bfarm listed COVID 19 Self Test Antigen Test Kit
Used For

COVID 19 Antigen Self Test Kit

Specimen

Nasal Swab or Saliva

Certification

CE/ISO13485/White List/PEI certified

MOQ

1000 test kits

Delivery time

1 week after Get payment

Packing

1 test kits/Packing box

5 test kits/packig box

20 test kits/packing box

Test Data

Over 95% Sensitivity and Specificity

Shelf Life

2 years

Production Capacity

1 Million/Week

Payment

T/T, Western Union, Paypal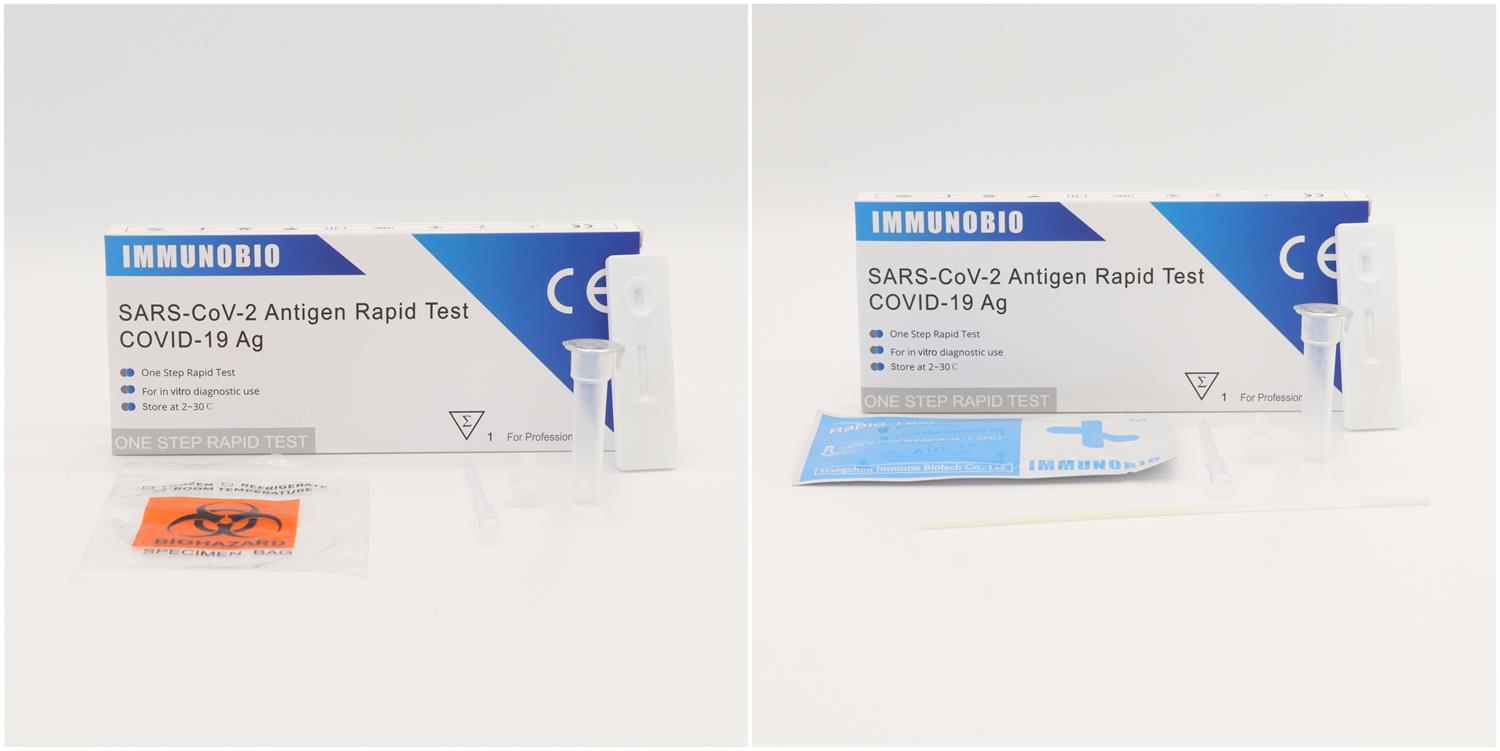 SHORT INTRODUCTION
Rapid detection of SARS-CoV-2 antigen is a method of detecting SARS-CoV-2 antigen. The anti-SARS-CoV-2 monoclonal antibody package was placed on the test line and bound to colloidal gold. During the test process, the sample reacted with the anti-SARS-CoV-2 antibody binding in the test paper. The mixture then moves upward on the membrane through capillary action and reacts with another anti-SARS-CoV-2 monoclonal antibody in the test area. The complex is captured and forms a color line in the test line area. The SARS-CoV-2 antigen rapid detection contains anti-SARS-CoV-2 monoclonal antibody binding particles, and another anti-SARS-CoV-2 monoclonal antibody packet is placed in the detection line region. 
Features
A. High Sensitivity and Specificity
B. Available for professional and self test
C. PEI/ Befarm listed
D. Fast delivery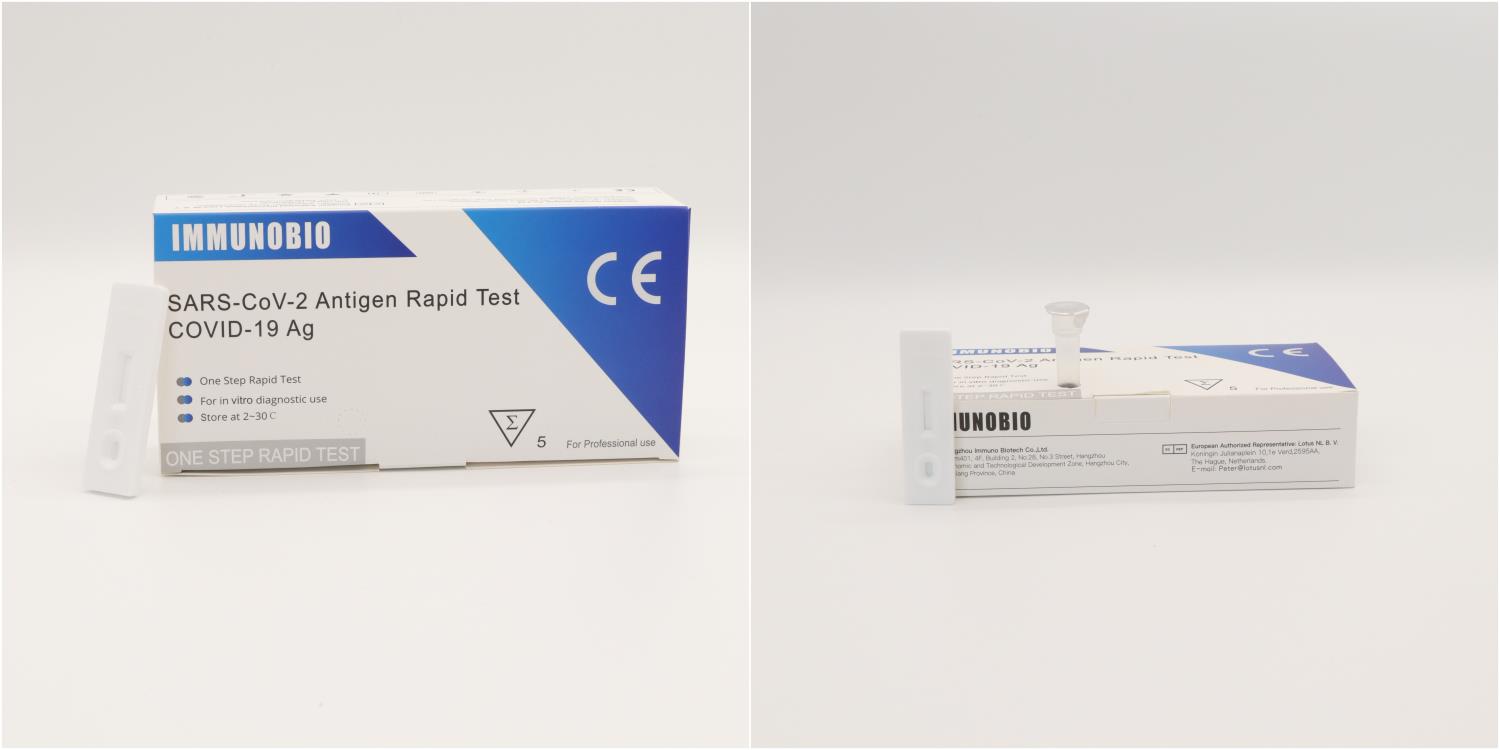 Authorized certifications
1.CE/ISO13485
2.White List
3.PEI/Bfarm Listed
4.ANMAT Authorization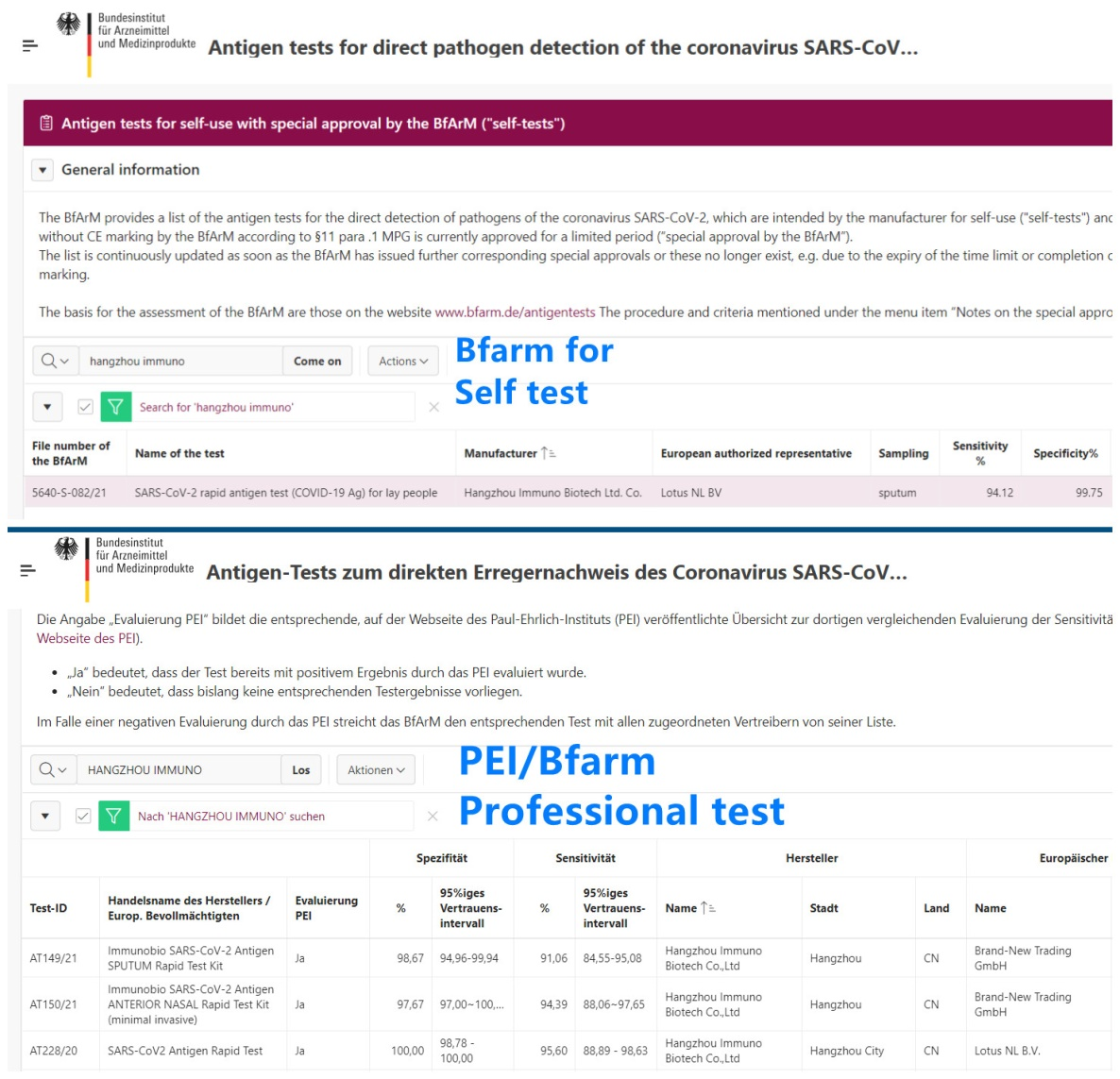 PRECAUTIONS FOR USE
- For in vitro diagnostic use only. Do not use after expiration date.
- The Test strip should remain in the sealed pouch until use.
- Handle all specimens as if they contain infectious agents. Observe established precautions against microbiological hazards throughout the procedure and follow the standard procedures for proper disposal of specimens.
- The used Test Strip should be discarded according to national, state and local regulations.
- Humidity and temperature can adversely affect results.
SPECIMEN COLLECTION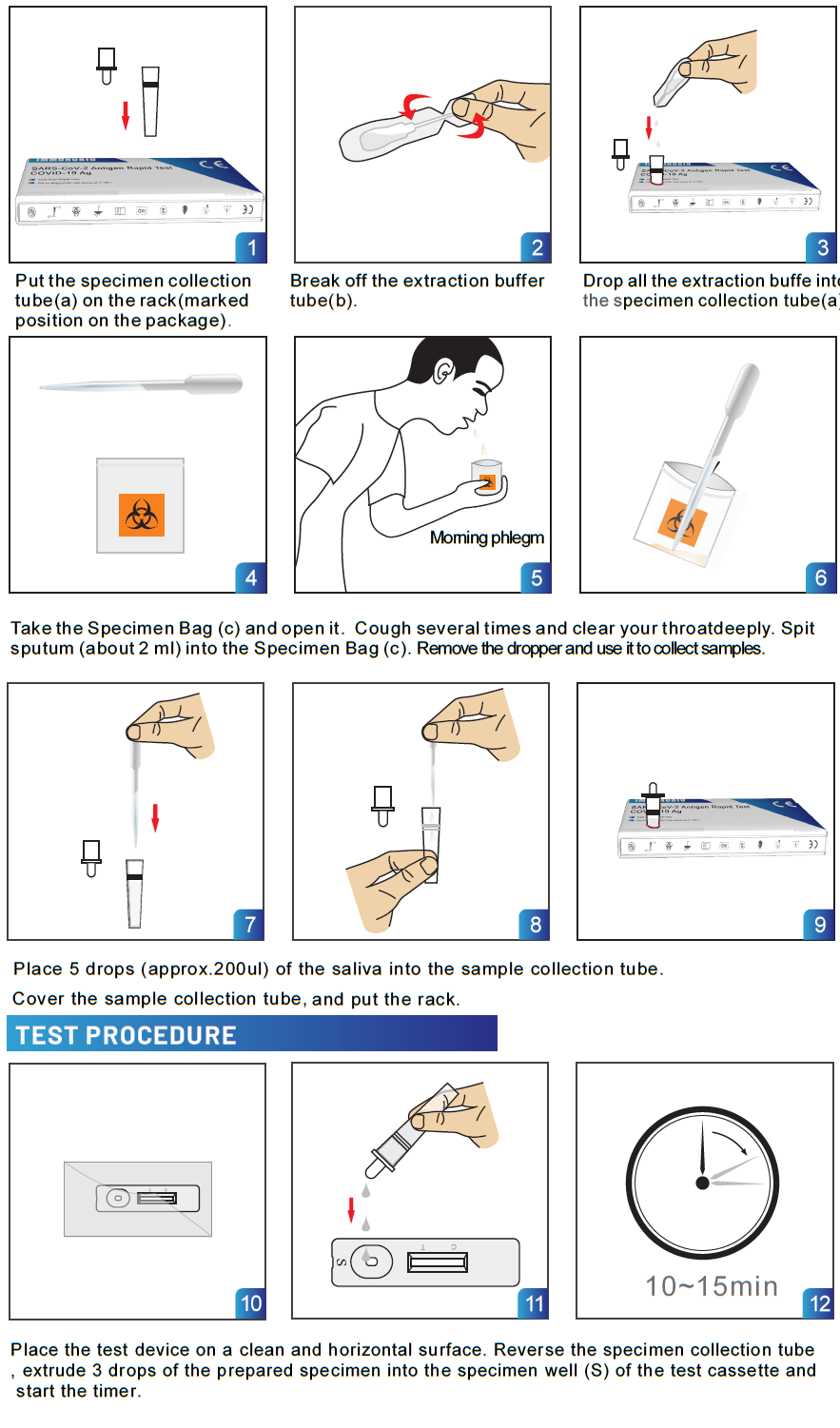 Test Method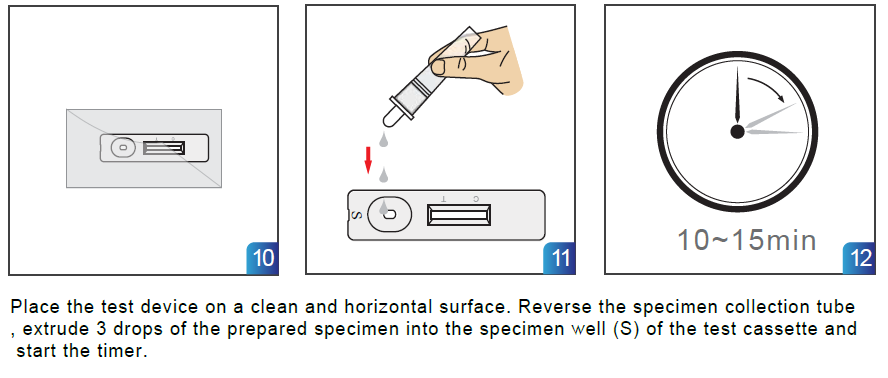 INTERPRETATION OF RESULTS
- Positive (+): Two coloured lines appear. One coloured line should always appear in the control line region (C) and another line should be in the T line region.
*NOTE: The intensity of the colour in the test line regions may vary depending on the
concentration of SARS-CoV-2 present in the specimen. Therefore, any shade of
colour in the test line region should be considered positiveand recorded as such.
- Negative (-): One coloured line appears in the control line region (C). No line appears
in the T line region.
- Invalid: Control line fails to appear. Insufficient specimen volume or incorrect proce
dural techniques are the most likely reasons for control line failure. Review the procedure and repeat the test with a new test.
If the problem persists, discontinue using the test kit immediately and contact your local distributor.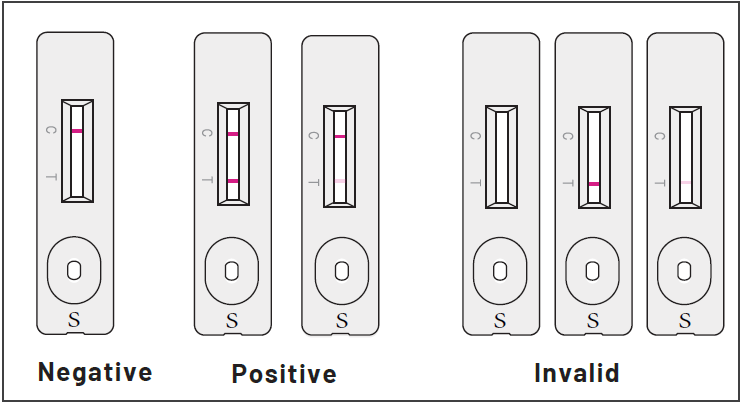 This self-test is a one-time in-vitro test for laypersons in a private environment. A POSITIVE result must be confirmed by a laboratory test. To do so, please contact your doctor or go to a screening centre.
---
Previous:
PEI/Bfarm listed COVID Antigen Test Kit Antigen Nasal Swab/Saliva Rapid Test Kit Self Test
---
Write your message here and send it to us