PEI/Bfarm wholesale COVID antigen test kit supplier
Product Detail
Product Tags
Features
A. It is easy to operate and does not require matching machines, and is more suitable for users with symptoms of illness for early and rapid diagnosis.
B. The sample collection is convenient and it can be used for detection of throat, nasal cavity and salive.
C. It is popular in many countries such as Europe, South America, Southeast Asia and so on.
D. With high sensitivity and specificity, there are PEI, Bfarm List, China white List , CE and ISO13485  qualification certificates, which are conducive to local registration.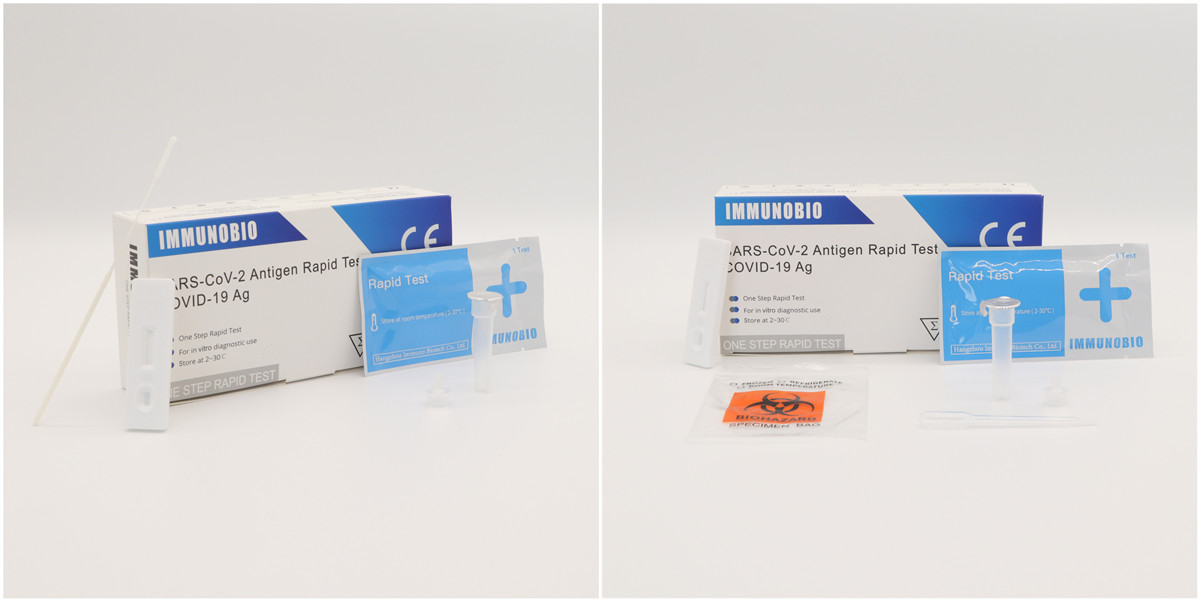 Principle
Anti-SARS-CoV-2 monoclonal antibodies are coated in the test line and conjugated with the colloidal gold. During testing, the specimen reacts with the anti-SARS-CoV-2 antibodies conjugate in the test strip. The mixture then migrates upward on the membrane chromatographically by capillary action and reacts with another Anti-SARS-CoV-2 monoclonal antibodies in the test region. The complex is captured and forming a colored line in the Test line region.
The SARS-CoV-2 Antigen Rapid Test contains anti-SARS-CoV-2 monoclonal antibodies conjugated particles and another anti-SARS-CoV-2 monoclonal antibodies are coated in the test lineregions.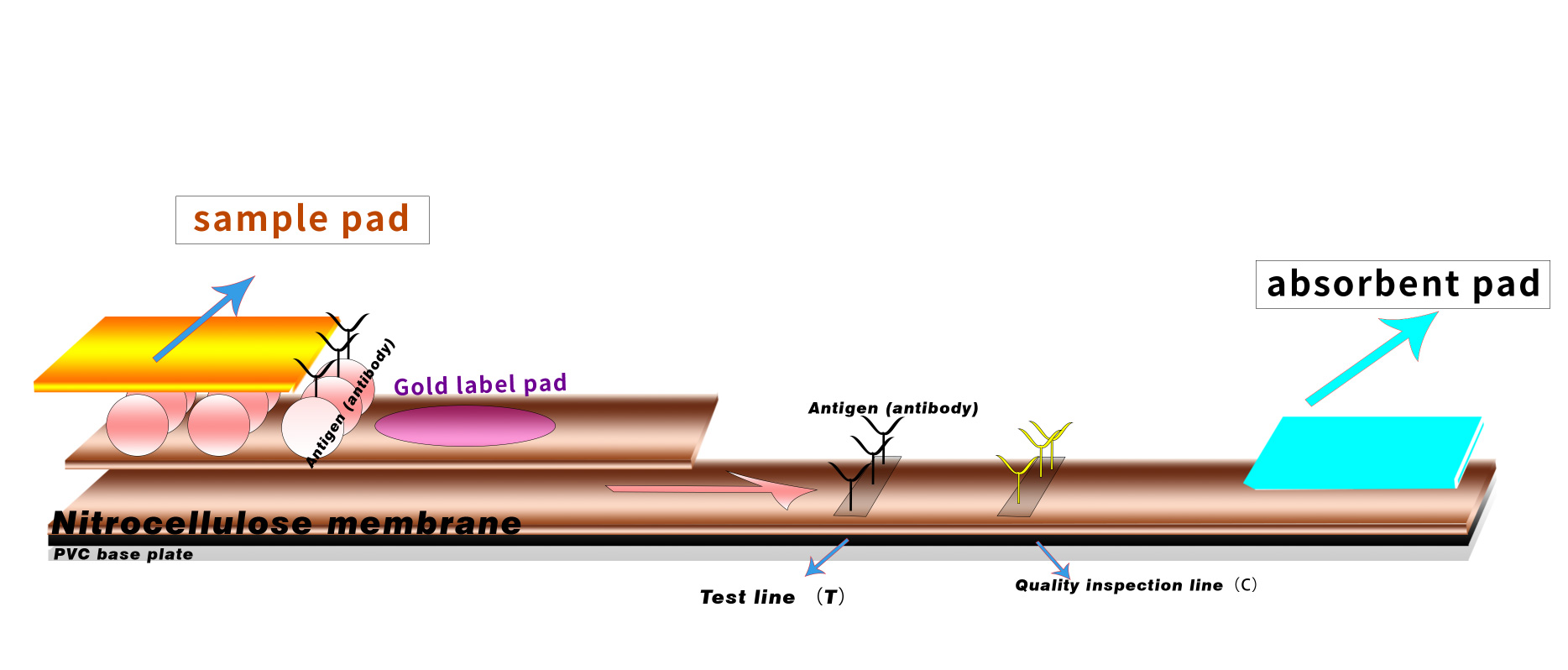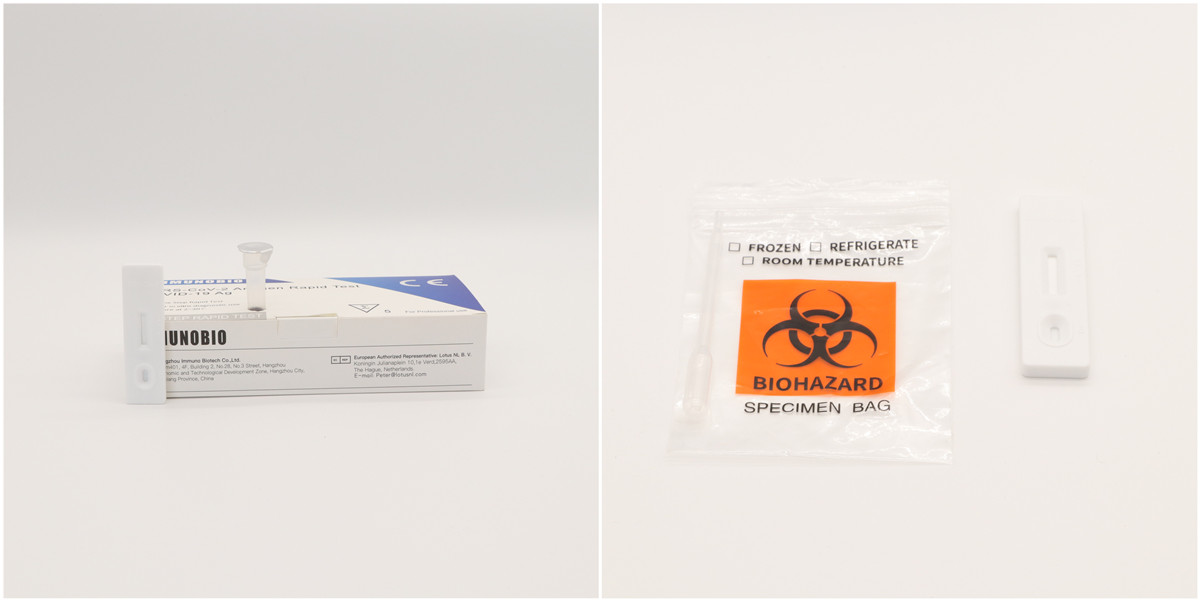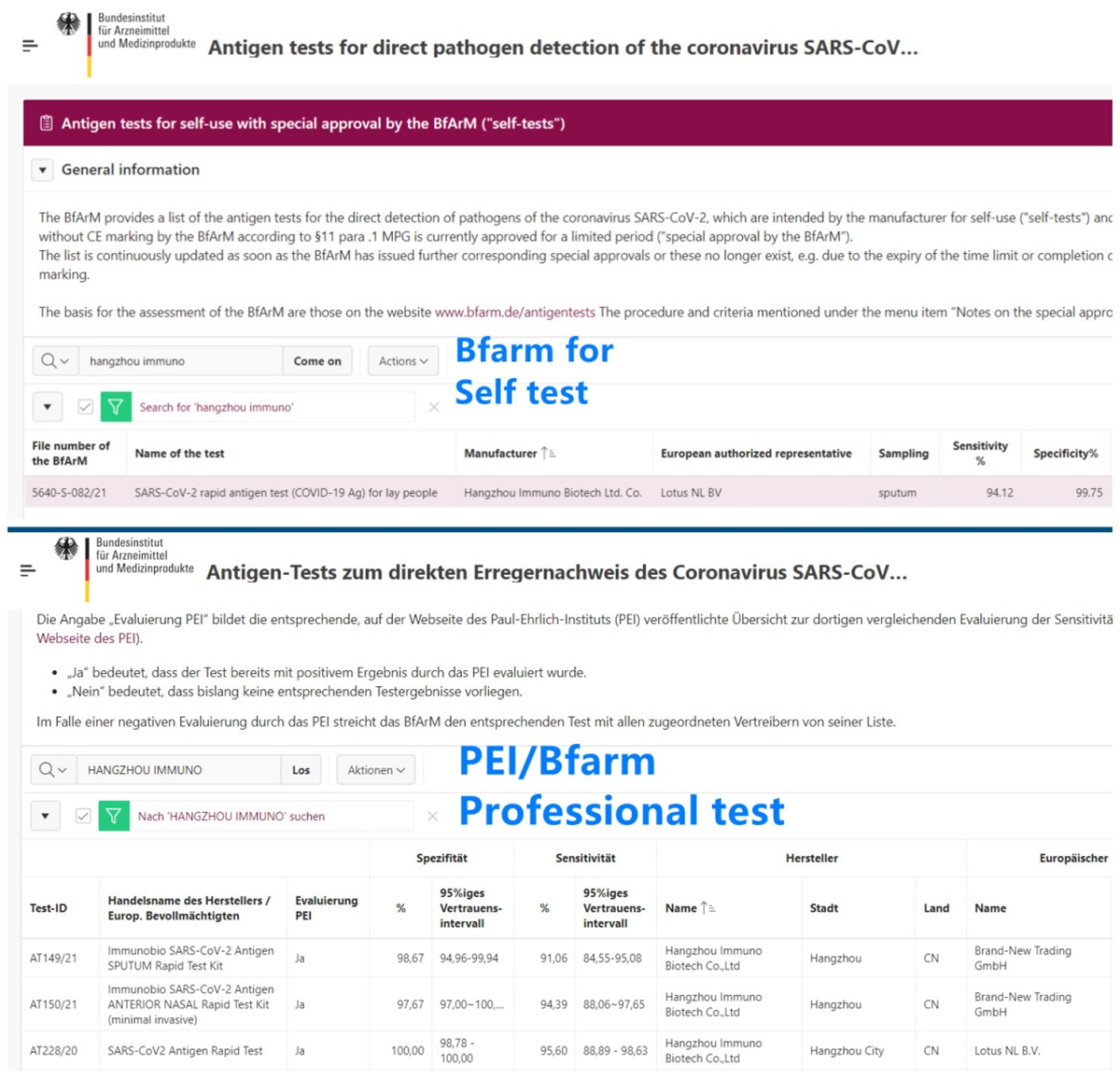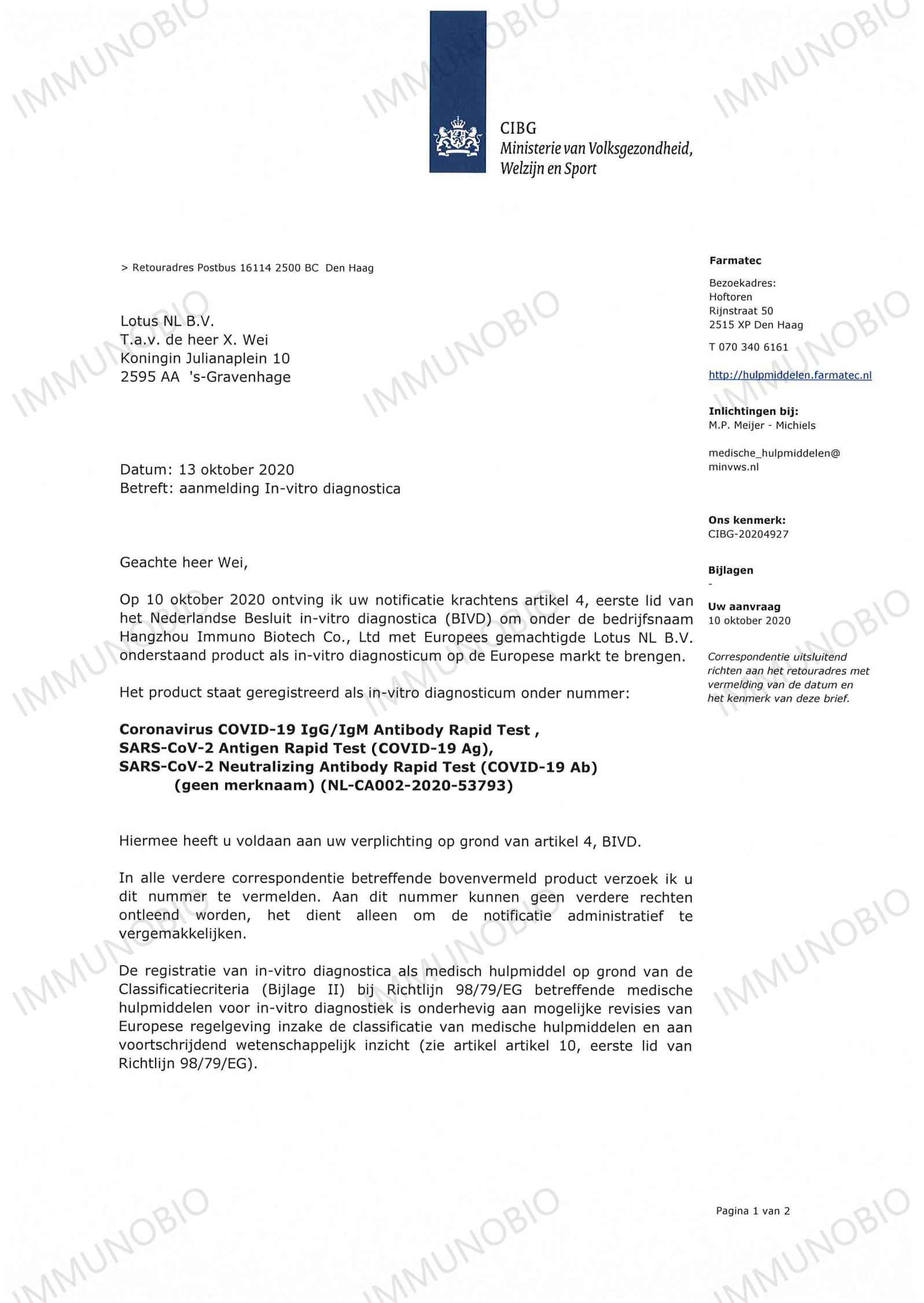 Packing detailes for Covid 19 ag Antigen Rapid Test kits we supply 
| | | |
| --- | --- | --- |
| Product | | Image |
| COVD -19 Rapid Antigen test | 20 test kits Packing | |
| COVD -19 Rapid Antigen test | 5 test kits packing | |
| COVD-19 Rapid Antigen test | 1 test kit packing | |
Test producer for Antigen Saliva rapid test kit
Allow test equipment, specimens, buffers, and / or controls to equal room temperature (15-30 °C) prior to test.
1.Take the bag to room temperature before opening.Remove the test equipment from the sealed bag and use it as soon as possible.
2. places the test equipment on a clean-level surface. Turn back the specimen collection tube, squeeze 3 drops of the prepared specimen into the specimen well (S) of the test box, and start the timer.
See the illustration below.

3. waits for the color lines to appear. Read the results in about 10 minutes.Do not explain the results after 15 minutes.
Interpreted results

Warnings and Precautions
For in vitro diagnostic use only.
For healthcare professionals and professionals at point of care sites.
Do not use this product as the sole basis to diagnose or exclude SARS-CoV–2 infection or to inform infection status of COV1D-19.
Do not use after the expiration date.
Please read all the information in this leaflet before performing the test.
The test cassette should remain in the sealed pouch until use.
All specimens should be considered potentially hazardous and handled in the same manner as an infectious agent.
The used test cassette should be discarded according to federal, state and local regulations.
---
Previous:
Lateral Flow COVID-19 Test kit factory
---
Write your message here and send it to us