Product Detail
Product Tags
Highlights
High Accuracy: a variety of test samples are avaliable
| | |
| --- | --- |
| Test Sample | Accuracy |
| Front of nasal | 98.98% |
| Saliva | 94.62% |
| Throat | 99.35% |
| Nasal | 96.67% |
Three packing specifications: 1 test, 5 tests and 20 tests per box. You can choose according to your market demand.
Low MOQ:Considering the freight, we set a MOQ and only prepare the most cost-effective purchase for you.
Fast delivery: For small order, we will arrange DHL shipping. Deliver the goods to you asap.
Product Description
The COVID-19 Rapid Antigen test kits  is a rapid chromatographic immunoassay for the qualitative detection of novel coronavirus SARS-CoV-2 in nasal secretions specimen collected from the anterior nasal cavities.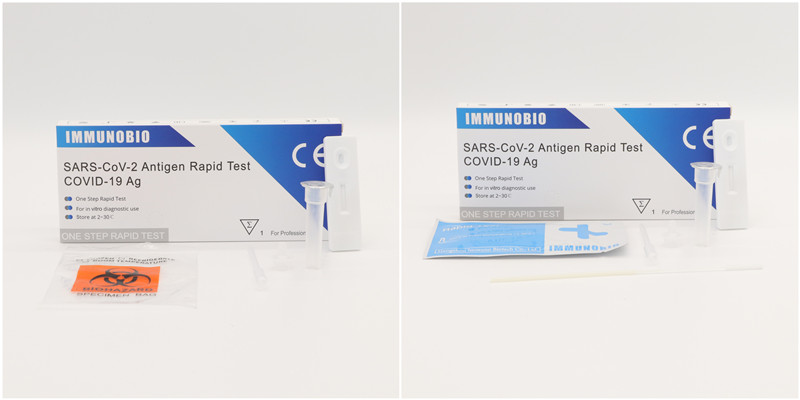 Certificates
1.CE/ISO13485
2. Bfarm listed for professional and self Test kits
3. PEI
4. Registered in Germany/Italy/Austra/Poland/Argentina/Malaysia/Indonesia and etc.
Make a meager contribution to epidemic prevention in many countries.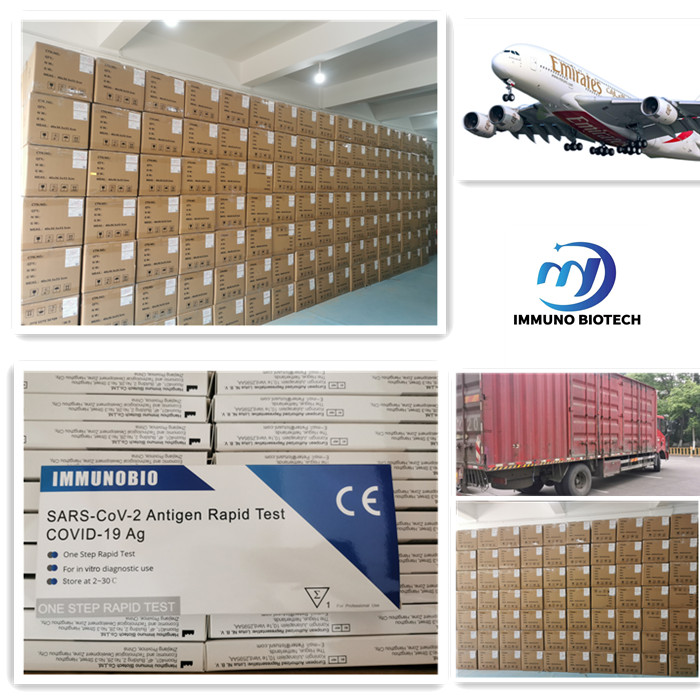 Packing detailes for Covid 19 ag Antigen Rapid Test kits we supply 
Product
Packing Information
Image
COVD -19 Rapid Antigen test
20 test kits packing
Content:
1) 20 Foil pouches with test cassettes and desiccants
2) 20 tubes filled with buffer and dropper dippers
3) 20 Sterile swab
4) 20 droppers
6)1 Instruction for use
7) 1 tube holder
Collection bag optioanal
COVD -19 Rapid Antigen test
5 test kits packing
Content:
1) 5 Foil pouches with test cassettes and desiccants
2) 5 tubes filled with buffer and dropper dippers
3) 5 Sterile swab
4) 5 droppers
5)1 Instruction for use
Collection bag optioanal
COVD-19 Rapid Antigen test
1 test kits packing
Content:
1) 1 Foil pouches with test cassettes and desiccants
2) 1 tubes filled with buffer and dropper dippers
3) 1 Sterile swab
4) 1 droppers
5)1 Instruction for use
Collection bag optioanal
SPECIMEN COLLECTION AND PREPARATION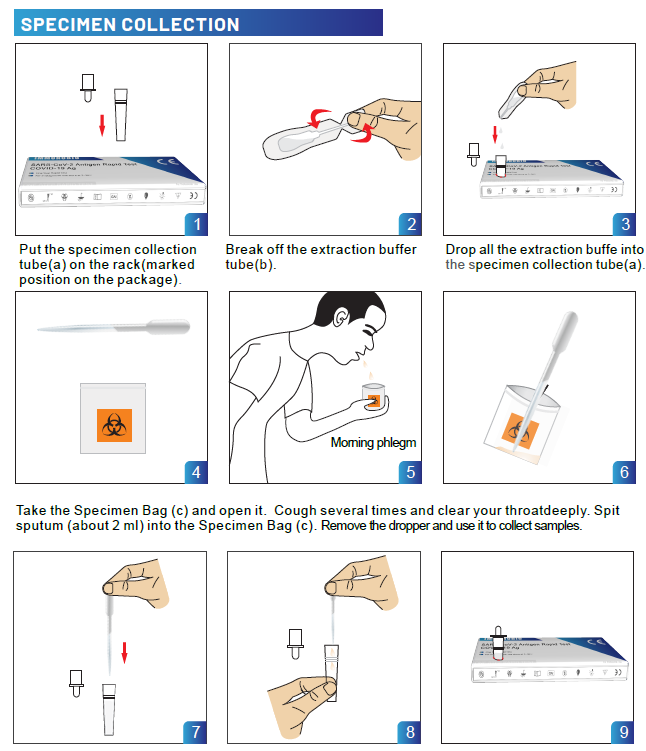 TEST PROCEDURE

---
Previous:
IMMUNOBIO COVID-19 Antigen test kit
---
Write your message here and send it to us